Discover the Charm and Vibrancy of Living in Belleville, IL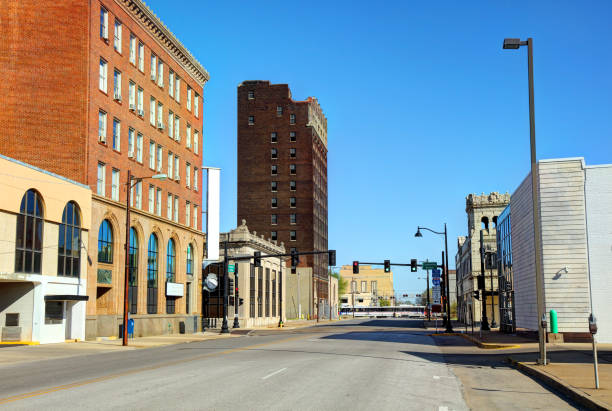 Are you seeking a city that combines small-town charm with urban conveniences? Look no further than Belleville, IL. Nestled in St. Clair County, just minutes away from downtown St. Louis, Belleville offers a unique and fulfilling living experience for residents of all ages.
One of the city's standout features is its rich history. As the oldest incorporated city in Illinois, Belleville boasts a fascinating heritage that is visible in its beautifully preserved architecture, historic landmarks, and vibrant cultural scene. Explore charming neighborhoods lined with Victorian-era homes, stroll through picturesque parks, and visit the renowned National Shrine of Our Lady of the Snows. Belleville's historical roots add a sense of character and charm to daily life.
Beyond its history, Belleville is a thriving community with a strong sense of belonging. Residents enjoy an array of community events and festivals that foster a warm and welcoming atmosphere. From the annual Art on the Square, one of the nation's top-ranked art shows, to the lively Belleville Ale Fest, there's always something exciting happening in town. The local farmers' market provides an opportunity to connect with local growers and artisans, while the Belleville Main Street organization works tirelessly to enhance downtown's vitality with unique shops, boutiques, and eateries.
For families, Belleville offers excellent educational opportunities. The city is served by top-rated public and private schools, ensuring that children receive a quality education. With a focus on providing a safe and nurturing environment, Belleville's schools help shape the leaders of tomorrow.
In terms of amenities, Belleville has it all. The city boasts a wide range of shopping options, from national retailers to charming local boutiques. The vibrant dining scene offers diverse culinary experiences, with flavors to satisfy every palate. From cozy cafes to fine dining establishments, Belleville has something for everyone. Outdoor enthusiasts can explore the picturesque parks, take advantage of the extensive trail system for walking and biking, or enjoy a round of golf at one of the area's beautiful courses.
With its strategic location, Belleville provides easy access to the thriving metropolitan area of St. Louis. A short drive across the river opens up a world of professional opportunities, cultural attractions, and major sporting events. Residents of Belleville enjoy the best of both worlds – a peaceful suburban lifestyle combined with the excitement of a nearby metropolitan center.
Whether you're seeking a close-knit community, a rich history, or a vibrant cultural scene, Belleville, IL, has it all. Experience the charm and vibrancy of this exceptional city and discover why it's the perfect place to call home.
Belleville
September 30, 2023