INSTANT OFFER: Is it worth it?
Posted by Kate Pearce on Monday, August 14, 2023 at 4:30 PM
By Kate Pearce / August 14, 2023
Comment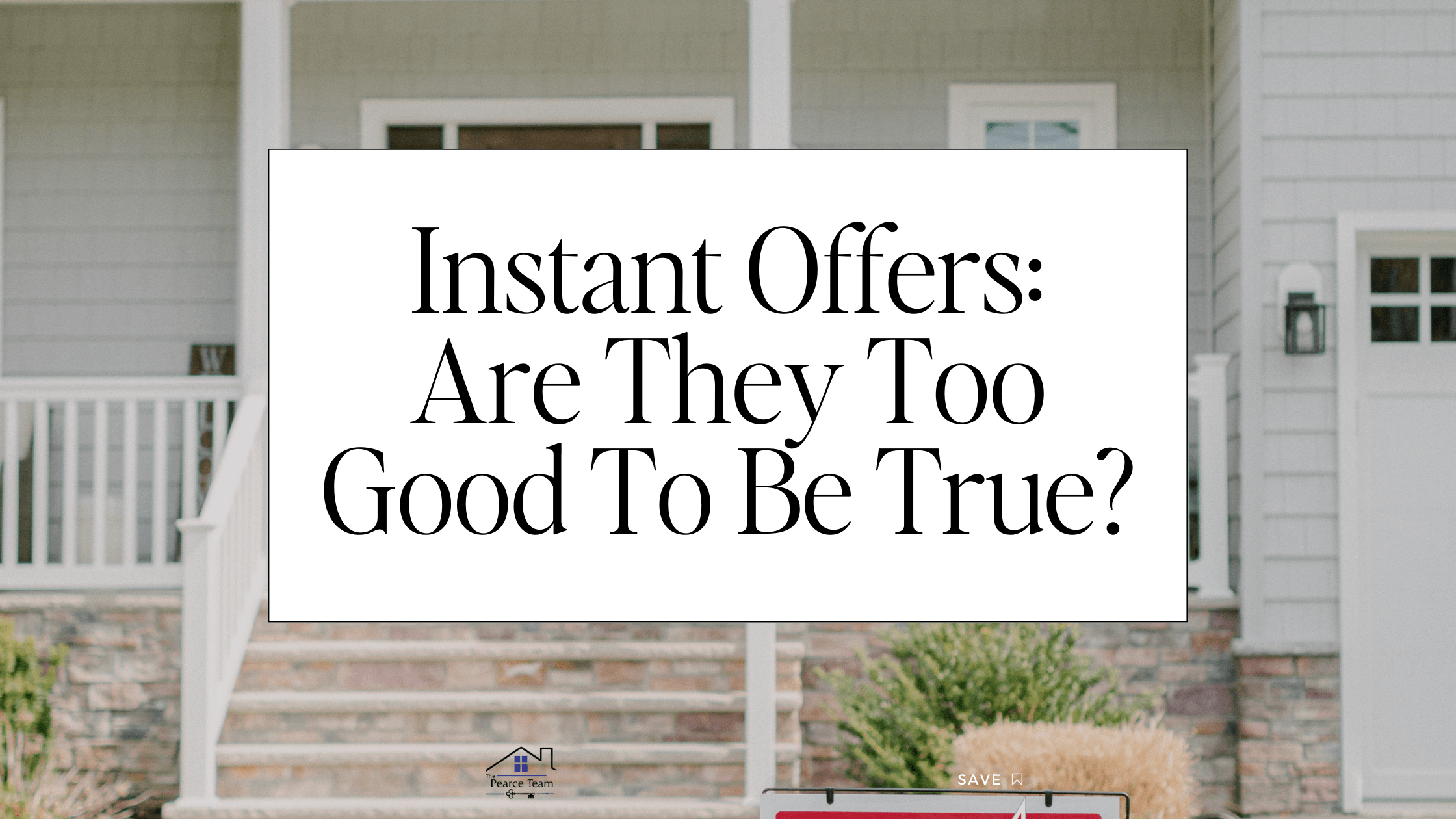 Are you in a tug-of-war between selling your home through an instant offer company or using a traditional real estate agent? Deciding between speed and convenience versus potentially earning more from your sale can feel like an impossible choice. Let's break it down. Instant offer companies provide a quick cash offer on your home, bypassing the traditional home-selling process. However, what you gain in speed, you might lose in other areas. Here are some points to ponder:
• Selling Price: Instant offer companies can make quick offers, but these may not match your home's market value. In contrast, a real estate agent aims to secure the best possible price by effectively marketing your property and negotiating for you.
• Trust: Partnering with a real estate agent means having a professional advocate dedicated to your best interests. Instant offer companies offer a streamlined selling process, but they may not provide the same level of personalized guidance or advocacy.
• Expertise: A real estate agent gives personalized attention and utilizes their local market knowledge to help maximize your home's value. Instant offer companies offer speed and convenience but may lack the in-depth local market knowledge. So, which one is right for you? If you need to sell quickly due to a job relocation or other personal reasons, an instant offer company might be just the ticket. But if maximizing your return on investment is the goal, a real estate agent could prove more fruitful.
---
If you're considering your options for selling your home, I'd love to send over a Market Analysis that will show you what your home would sell for on the market vs a cash offer. Send me a message and let's chat!